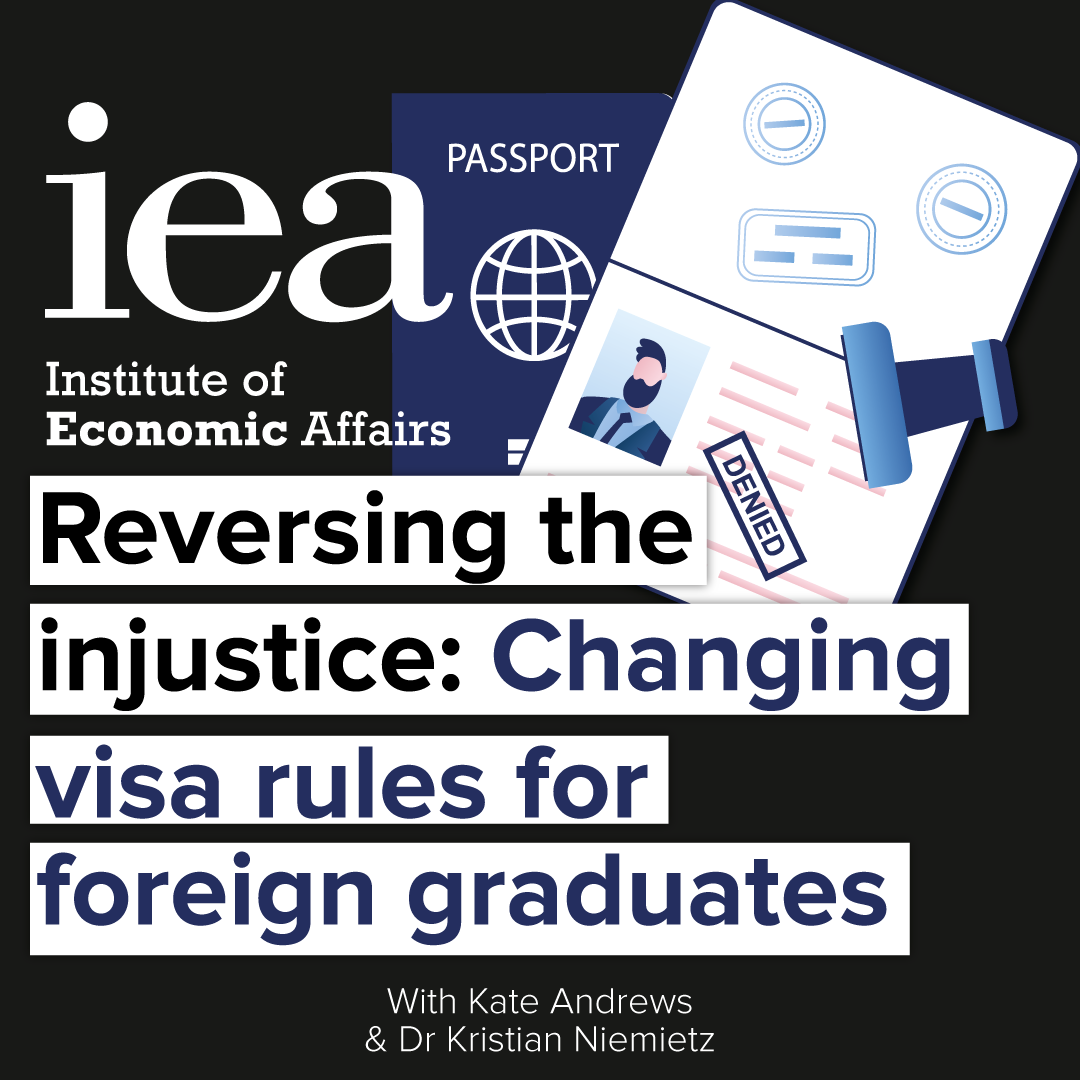 International students are to be offered a two-year work visa after graduating from a British university, the government has announced, overturning a key plank of Theresa May's restrictive immigration policies.
Currently, graduates with bachelors or master's degrees are allowed to look for work for only four months. From next year all international graduates could qualify for a two-year period to work in the UK, increasing their chances of finding long-term employment after studying.
The measure goes further than the Home Office's latest immigration white paper, which proposed extending the four-month limit to six months and the limit for those with doctorates to a year.
It is a return to the policy that was scrapped by the coalition government in 2012. May as Home Secretary said the two-year post-study work visa was "too generous". It's a move that's welcomed by two guests joining the IEA's Digital Manager Darren Grimes, the IEA's Head of Political Economy Dr Kristian Niemietz and Associate Director Kate Andrews. Hello guys!