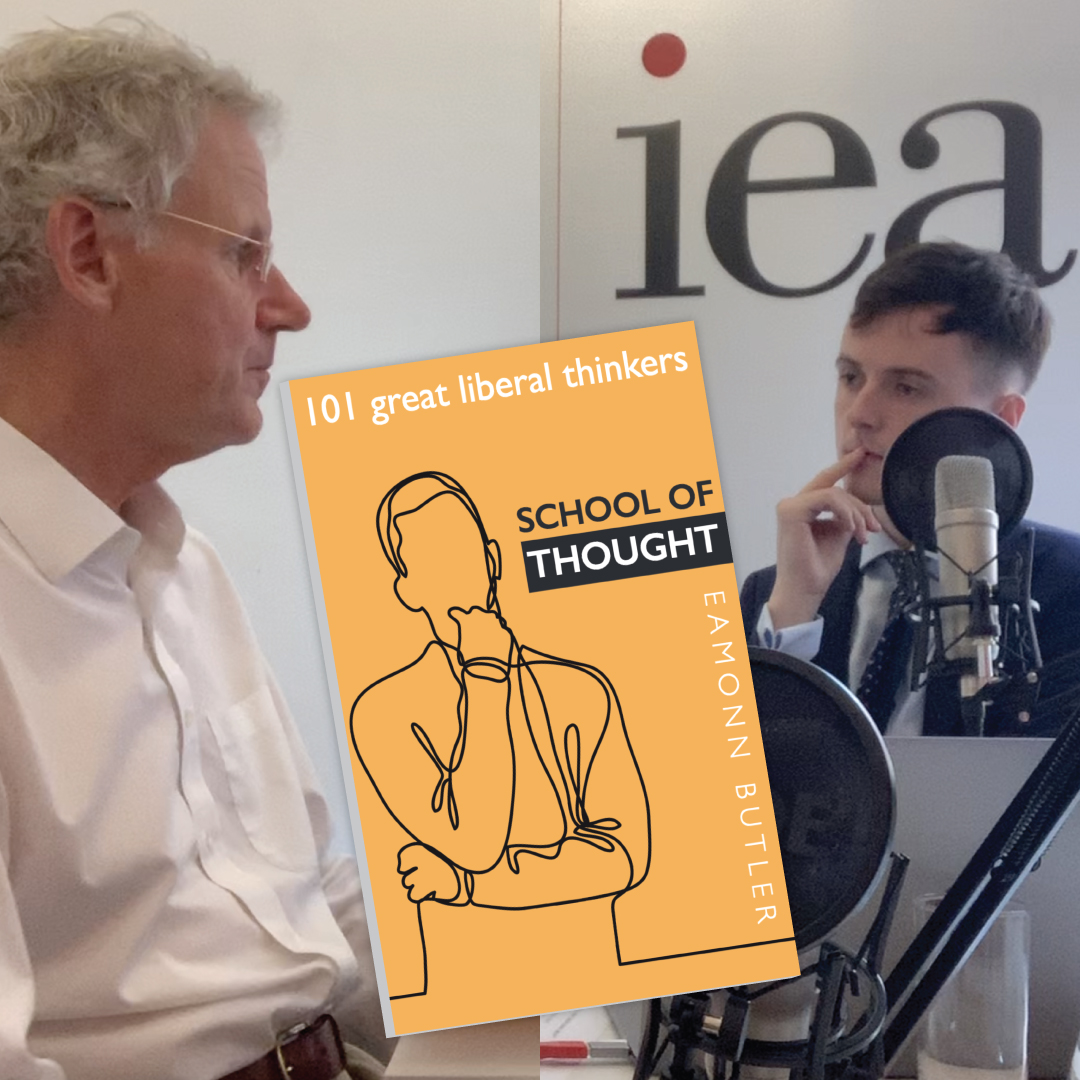 SCHOOL OF THOUGHT – 101 Great Liberal Thinkers profiles the lives and ideas of some of the leading thinkers on individual liberty – from ancient times to the present day. Award-winning author Dr Eamonn Butler outlines key elements of liberal thought and takes a chronological look at those who shaped it across the centuries.
In this week's podcast, the IEA's Digital Manager Darren Grimes questions primer supremo Eamonn on why he has written this primer on liberal thinkers now, asking if Eamonn believes this is a liberal age, is liberalism under threat, who are some of Eamonn's favourites from the primer and what Eamonn would like listeners to take away from the work.
You can download the primer here and subscribe to this podcast on Podbean or Apple Music.