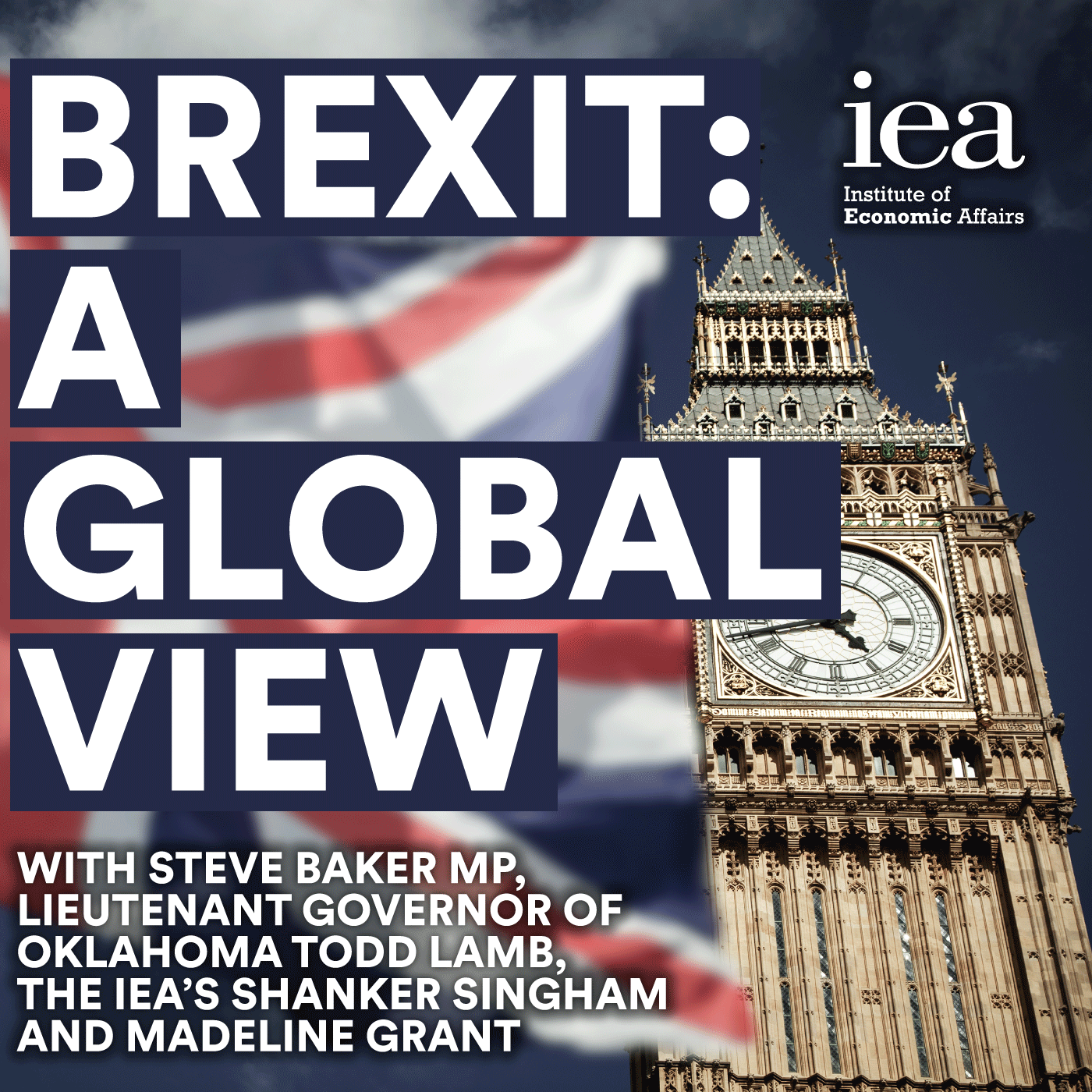 This week on Live from Lord North Street, the IEA's Editorial Manager Madeline Grant sat down with the Lieutenant Governor of Oklahoma, Todd Lamb. The Lt Governor talks about his trip to London and why he's so passionate to explore the future trading opportunities between the UK and his state of Oklahoma, as well as the US overall.
Also joining the podcast are Steve Baker MP and the Director of the IEA's trade unit Shanker Singham.
The three discuss the strength of the Special Relationship and how the United Kingdom can reap the benefits of Brexit through a free trade agreement, with the US being one of the biggest prizes.
The Lt Governor made clear that there are many in the USA who are eager to get started on a trade deal.
If you like what you hear, subscribe to our iTunes channel.