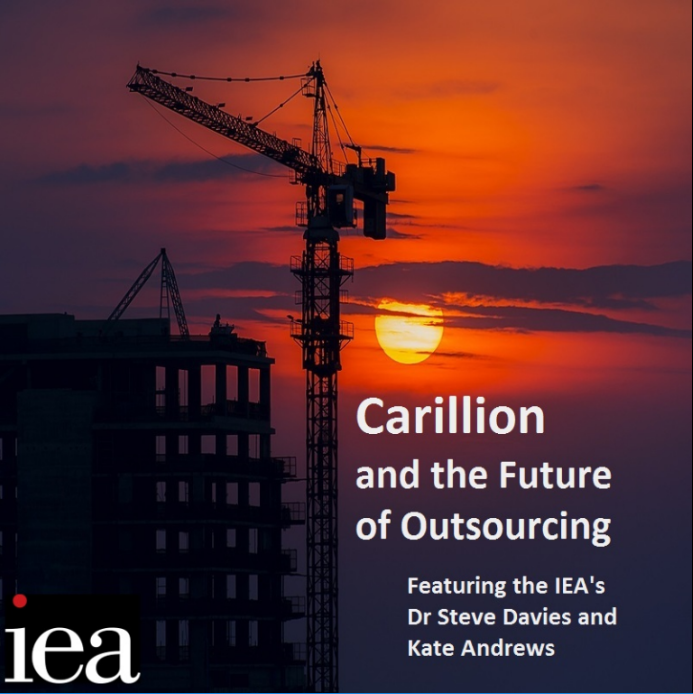 The collapse and liquidation of the building firm Carillion - a company responsible for numerous government projects - has ignited a row over Britain's system of outsourcing public services
Many are now calling for such procurement contracts to be taken back into state hands.
Kate Andrews, News Editor at the Institute of Economic Affairs, and Head of Education Dr Steve Davies, sat down to discuss the question of outsourcing, and whether public services are best delivered 'in-house' by government, or through the private sector .
They also examine the controversial Private Finance Initiative, or PFI contracts, and touch on ways the government could reform its outsourcing structures for better outcomes.
If you like what you hear, subscribe to our iTunes Channel, IEA Conversations.
SUBSCRIBE to our YouTube channel
FOLLOW US on Twitter
LIKE US on Facebook