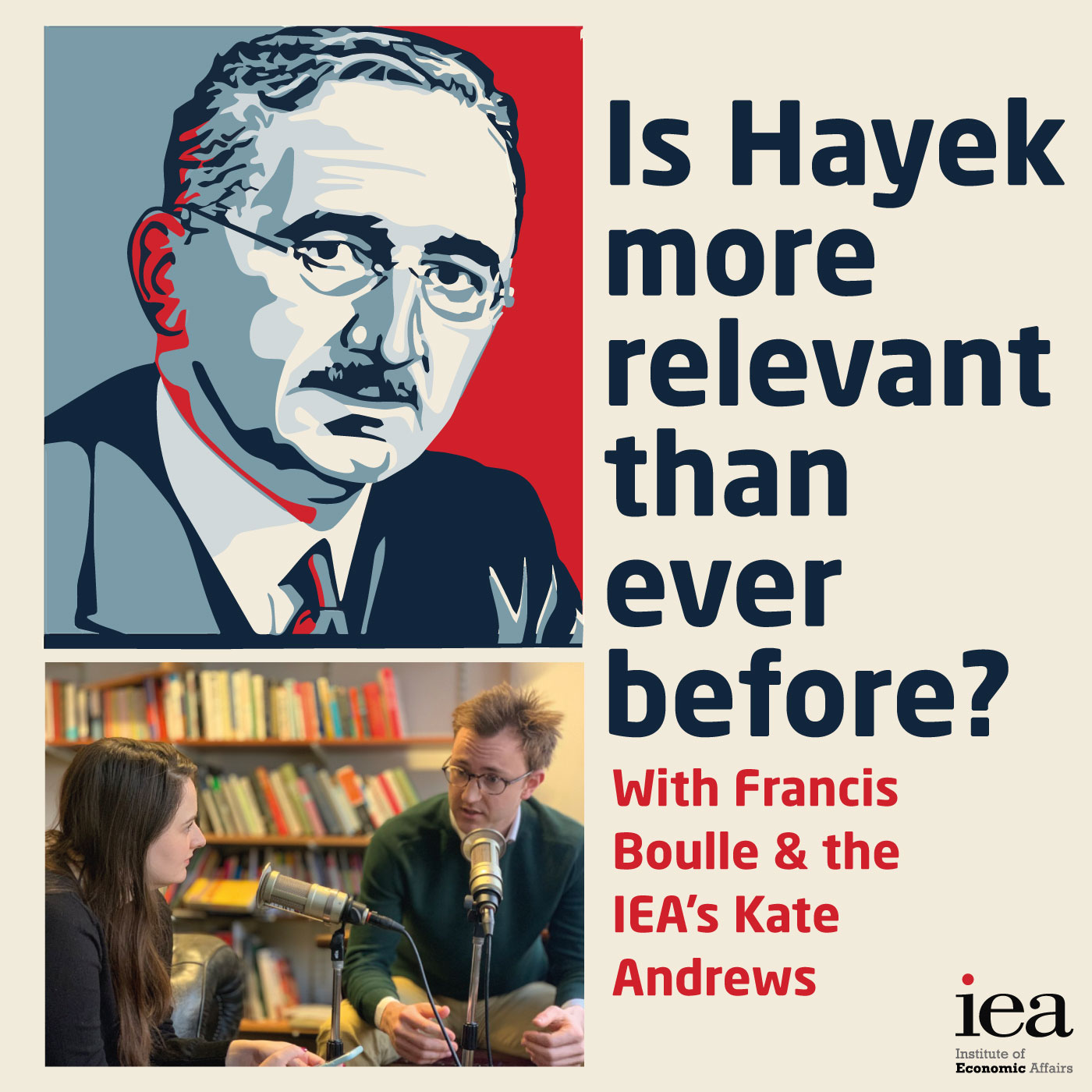 In this week's episode of the IEA's podcast 'IEA conversations', the IEA's Associate Director Kate Andrews sat down with Francis Boulle, who recently took part in the BBC Two's 'Mastermind', braving the black chair to win the coveted Mastermind trophy.
What made this particular episode of Mastermind special was Francis's choice of specialist subject for the interrogation-style question and answer session. Francis chose Friedrich Hayek as his specialist subject, one of the most important liberal thinkers of all time. He wrote not just about economics (for which he won a Nobel Prize), but also politics, psychology, and the history of ideas.
In the podcast Kate asked Francis to take him through his journey of becoming interested in Hayek's work, why he decided to pick him as his specialist subject, if Francis believes Hayek is relevant in 2019 and how his body of work can help us navigate through our current political and economic woes – especially given that amongst young people socialism is now in vogue.
Subscribe to the podcast on iTunes.