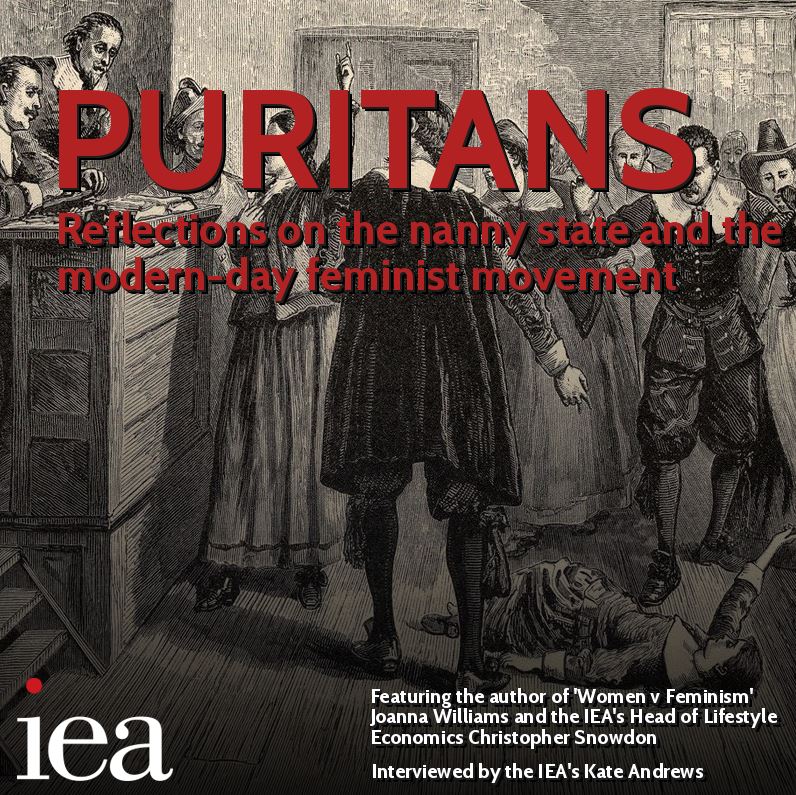 Today we're joined by author and academic Dr Joanna Williams, and the IEA's Head of Lifestyle Economics Christopher Snowdon, to discuss freedom and feminism in the 21st century.
Right now, the authoritarians seems to be winning the battle of ideas, following a raft of new nanny state legislation over the last few years - with ever more draconian schemes in the pipeline.
Interviewed by the IEA's Kate Andrews, Chris and Joanna take a look at what all of this means for ordinary consumers - and whether we can expect a backlash against the nanny state, embodied by groups like Public Health England.
They also examine what is becoming an increasingly puritanical culture around feminism, and what the future holds for the movement in the wake of the 'Me Too' campaign.  
If you like what you hear, subscribe to our iTunes Channel, IEA Conversations.
SUBSCRIBE to our YouTube channel
FOLLOW US on Twitter
LIKE US on Facebook