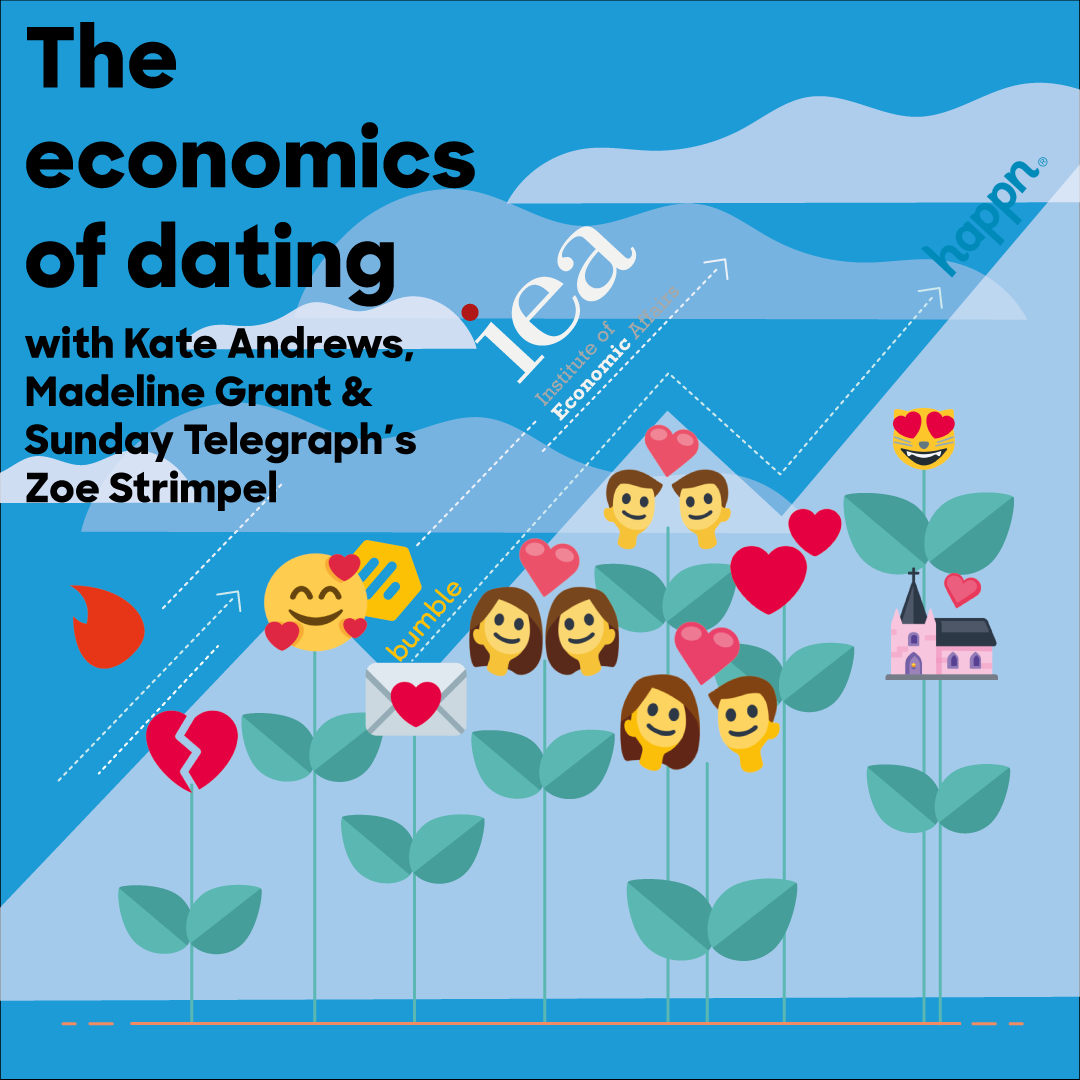 In this episode of Live from Lord North Street, Kate Andrews, Associate Director of the IEA was joined by Zoe Strimpel, a Sunday Telegraph columnist and historian of gender and relationships, and Madeline Grant, Editorial Manager at the IEA, to analyse the role of market forces in shaping our dating habits and personal relationships. 
Zoe and Madeline look at the early history of dating, and how economic, as well as cultural, trends have determined popular conceptions of romance. 
They also examine how the digital age - and the arrival of apps like Tinder, Happn and Bumble - have changed the landscape (for better and for worse). 
Does our data-and-algorithm centric approach help bring people together and make for happier relationships? Or have we instead removed the romance and humanity from the dating world?
And what does the future hold for dating, in this new environment? If you like what you hear, be sure to subscribe via Apple Podcasts.