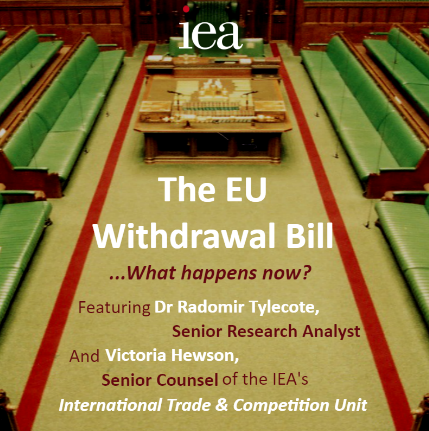 After a roller-coaster week in UK politics, the government has seen off a raft of House of Lords changes to key Brexit legislation.
But what happens next, and what further challenges remain for Theresa May's government?
Joining us today are members of the IEA's International Trade and Competition Unit, Senior Counsel Victoria Hewson and Senior Research Analyst, Dr Radomir Tylecote.
They take a look at what this all means for Brexit - and how the ongoing debates have revealed new fault-lines and fissures in British politics, and wider society.
Finally, they examine how politicians of all stripes should improve their expertise on international trade, in order to raise the standard of debate and properly scrutinise the government in the months and years ahead.
If you like what you hear, make sure to subscribe to our iTunes channel, IEA Conversations!